'Meet Preston's Voices' is a series by artist Luke Richards for The Living City. As part of our Living City archive we interviewed the people of Preston about their experience of lockdown, Luke then took photographs and created this series which shows some of our interviewees fused with images of things and places they had connected with in lockdown.
Describing his commission for The Living City Richards said he "set out to deliver something a little different from the norm and other common ideas".
"The project shot during the global pandemic of Covid 19 was to not
only discover and meet those whose lives had changed for better or
worse but also to discover where it was locally that had given them
comfort during these uncertain and unsettling times."
Sam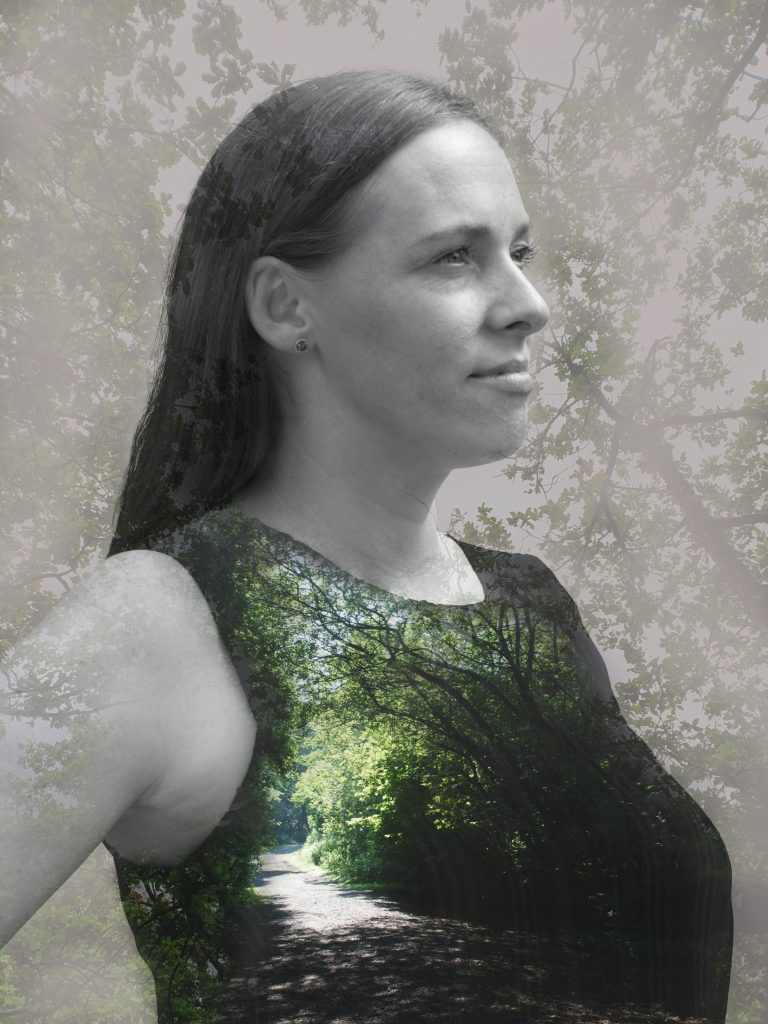 Sam stayed local to her house as she birthed a baby girl in May, and
she experienced a panic attack during lockdown so is keen to increase
mental health awareness. She's super busy in lockdown with husband,
toddler, teen and new baby at home!
Her place of retreat to gather her thoughts, to get exercise and to
allow the young baby to sleep was behind her home as a circular walk
in her local park.
The trees and path running through her depicts her quiet time,
allowing her to think without distraction
Neil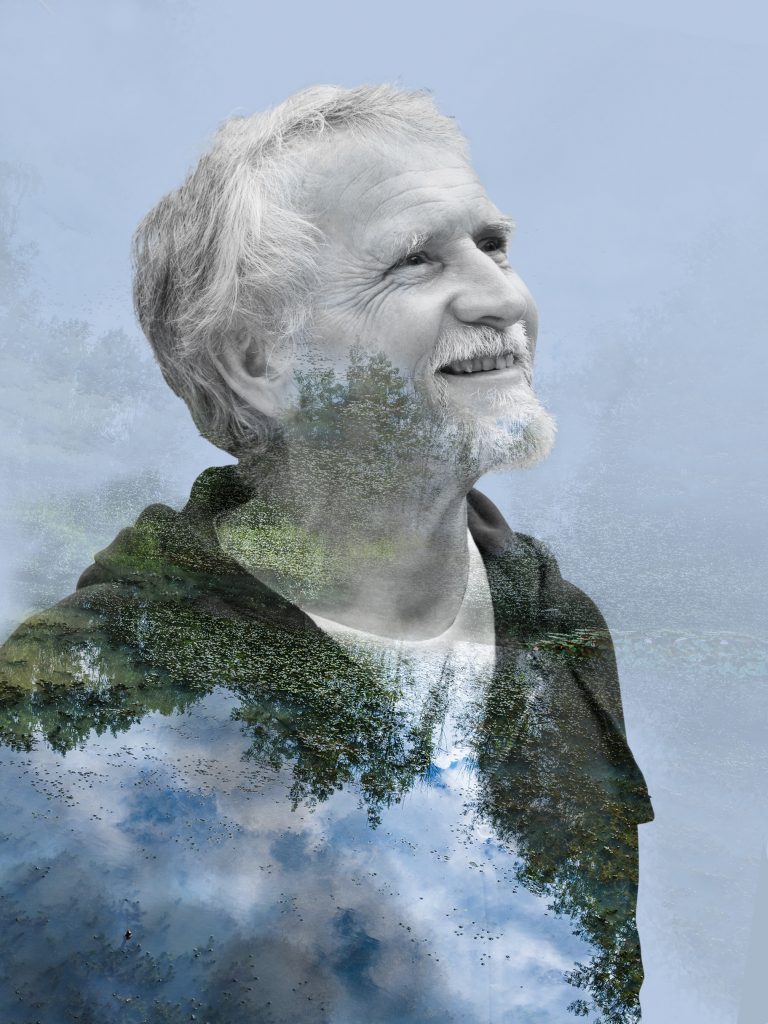 Neil discovered more local walks and trails to his house. He particularly missed the physical closeness of his grandchildren during lockdown.
He found some lovely walks, one of his favourite being Hurst Grange Park.
His final image is of one of the small ponds and the reflection in his thoughts.
Michael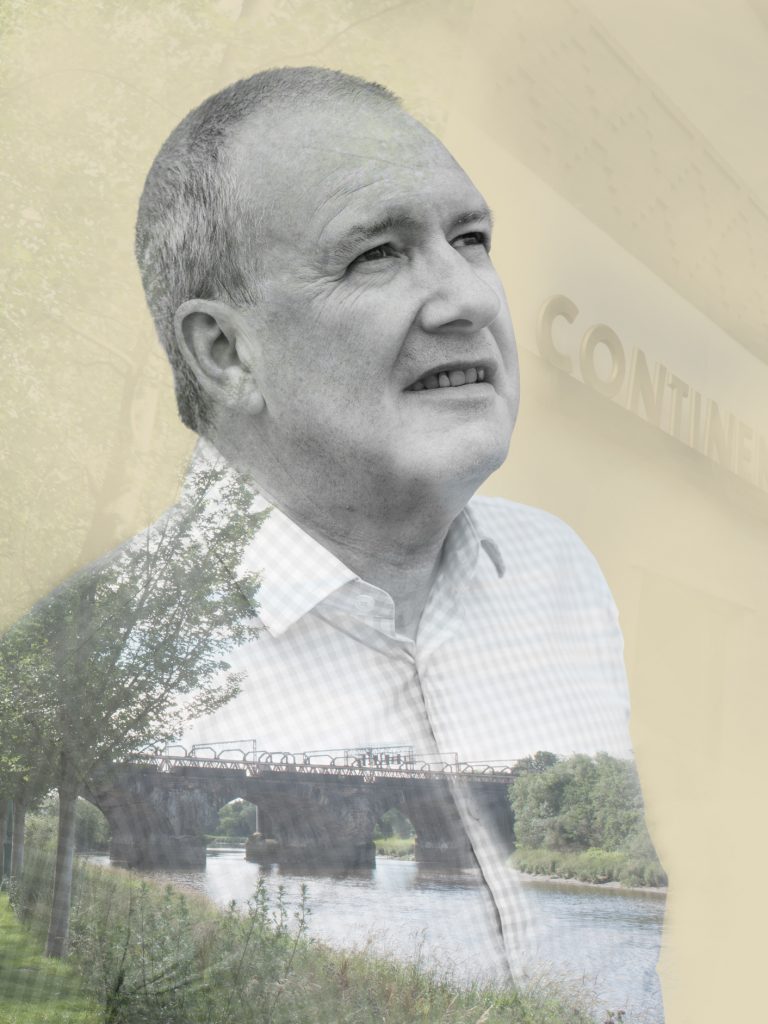 Michael lives very close to Avenham Park. During lockdown he regularly took walks along the river to not only gather thoughts but for his daily exercise too.
The wall which runs alongside the river at the side of the Continental Pub is where he frequented not only prior to lockdown but also during this time to meet and chat with friends. The river and trees of Avenham Park form the background of his final image.
Marie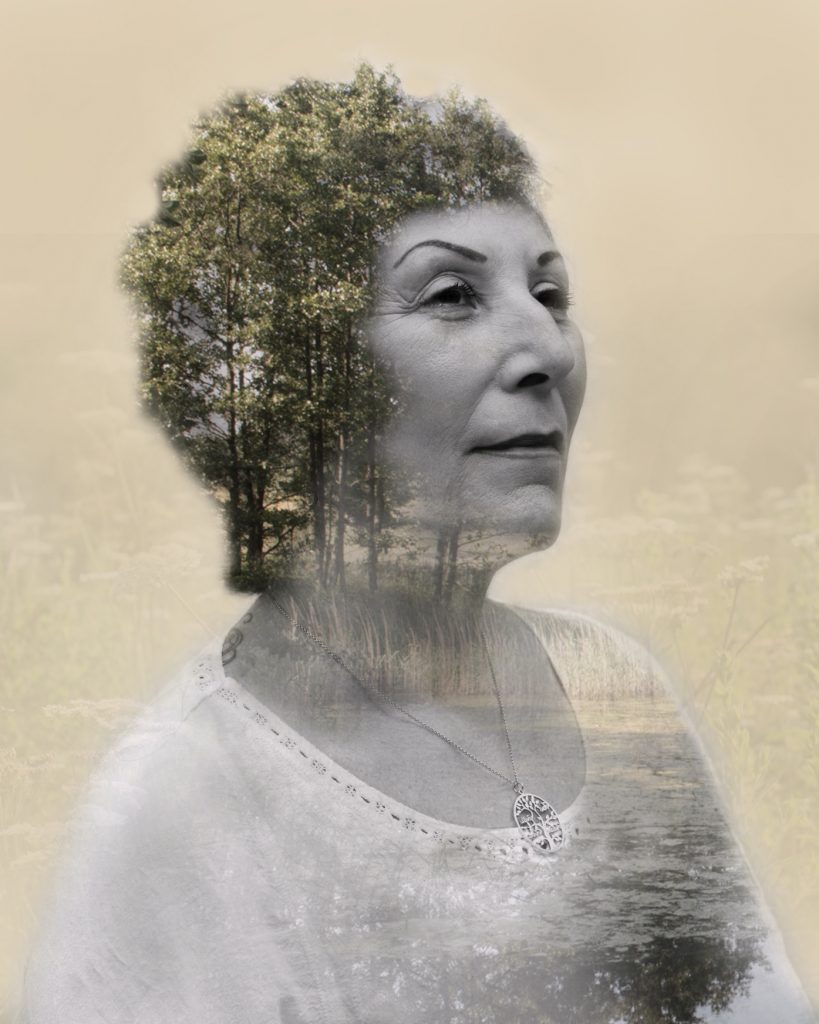 Marie chose to visit her local area of beauty and not to go too far during lockdown. She discovered a lovely circular walk around Little Cuerdon Park just
5 minutes from her home.
She also had her daughter living with her up from London so they walked and talked every day on this route. The image is of the park and the pond halfway around the circular walk.
Lyn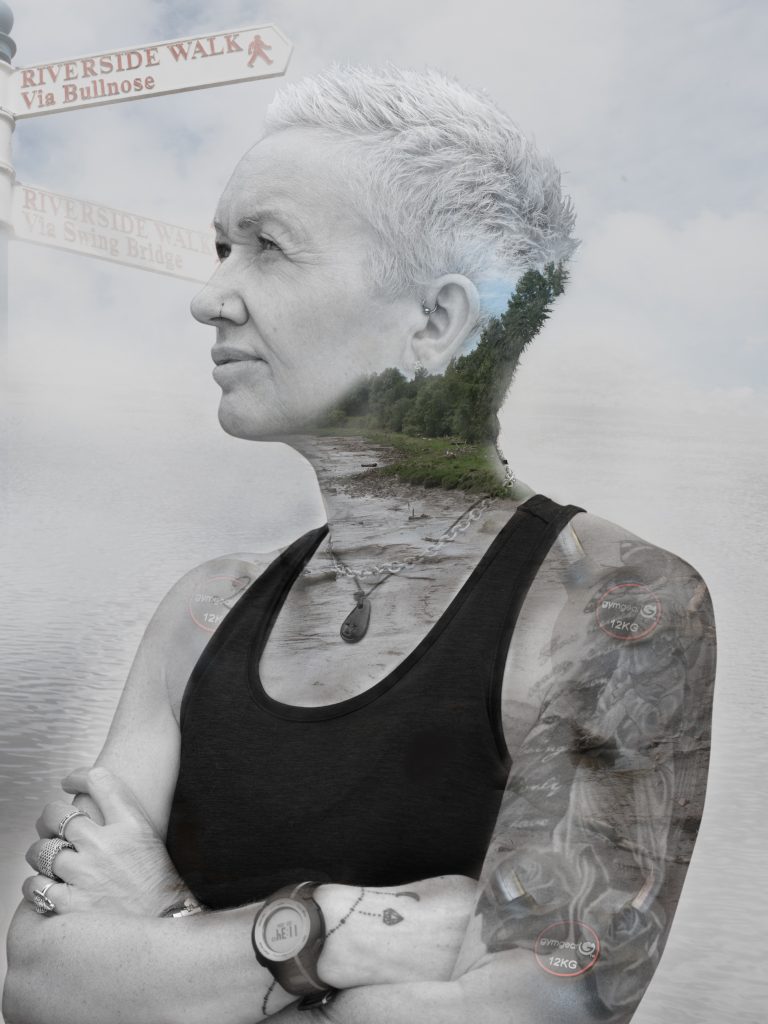 Lyn is a personal trainer. During lockdown she continued to work and took her training sessions outdoors to The Bullnose at Preston Docks.
The final image depicts her with the docks and bullnose forming part of
the background with very small detail of kettle bells on her arms and
the sign pointing to the bullnose.
Karen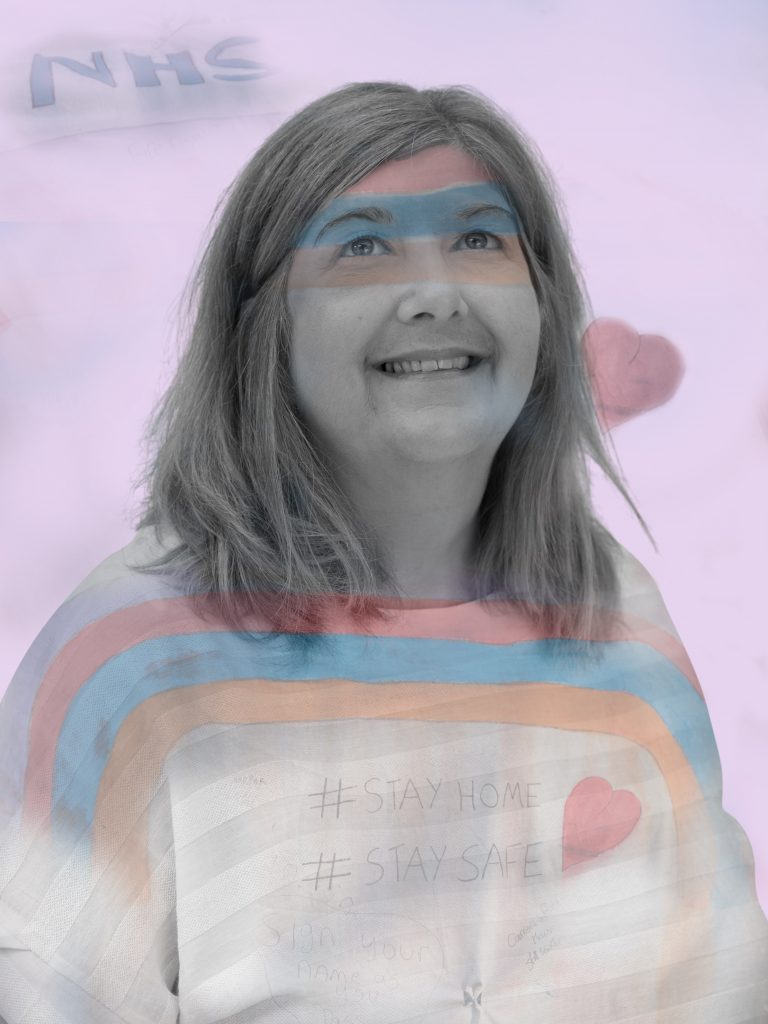 Karen had a tough time during lockdown. After speaking with her at length, I realised how grateful she was of the staff working in the NHS hospitals that looked after her.
She was admitted to hospital for an ongoing condition which worsened
and eventually led to her being admitted for several weeks. She was not allowed visitors due to COVID however the staff were so lovely that she agreed that having the NHS as a background would be fitting.

The background of the image is a hand written/ drawn rainbow flag
which was hung on a hedge allowing people to sign it and be thoughtful
of the NHS staff during the pandemic.
Emelina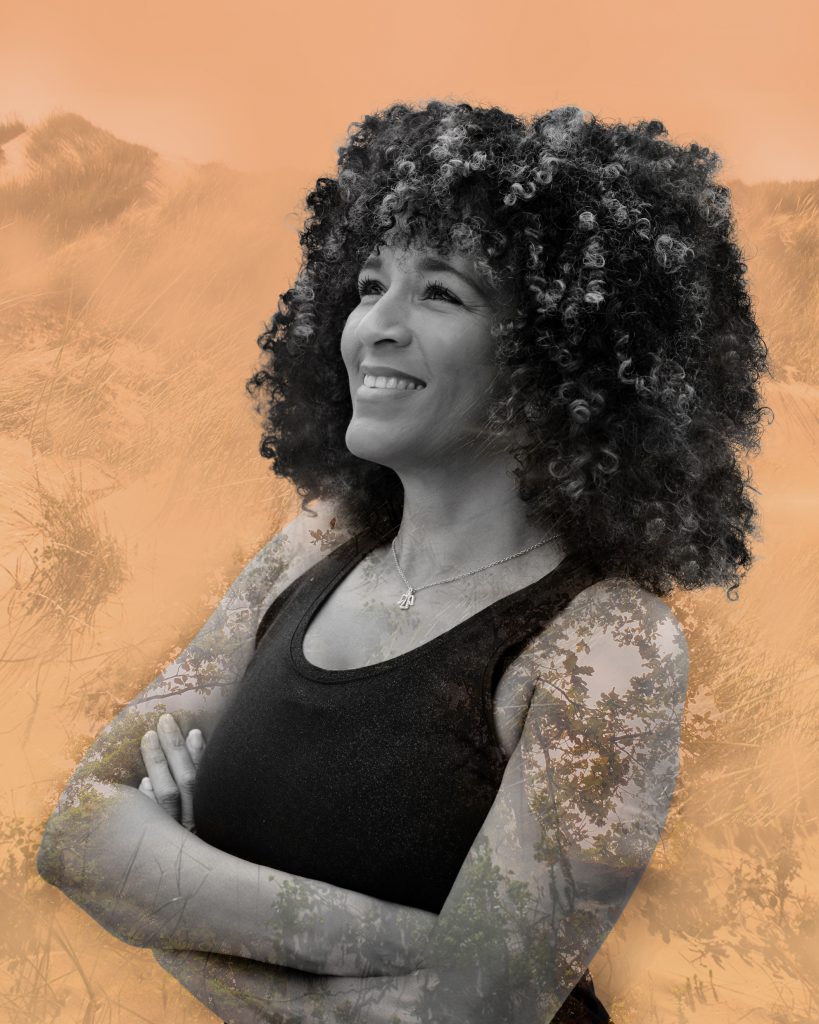 Her familiar and happy place is Formby where she loves the expanse of sand and the dunes which she finds allow her to think clearly.
The final image depicts her as the happy person she is and the dunes and sand form the image around her.
Chris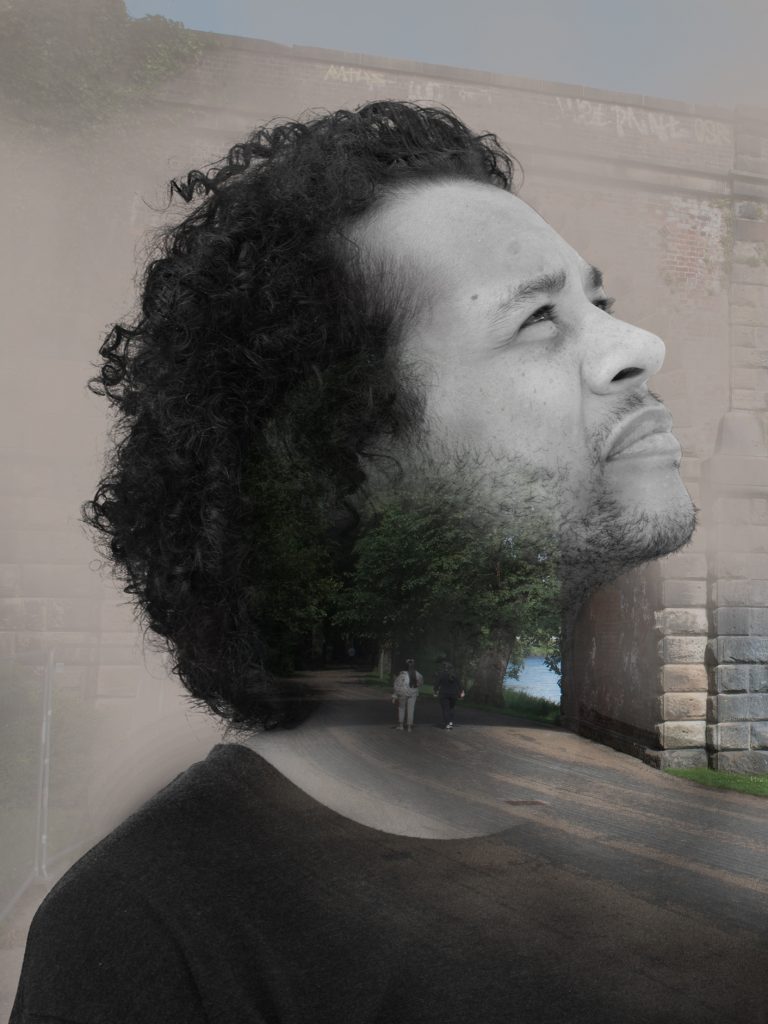 Chris regularly visits Avenham Park and certain spots in the park allow him to gather his thoughts during lockdown.
The bridge running though his mind represents his thoughts and visions for his future where he may take a different path with aspirations to teach his love of music.
Carly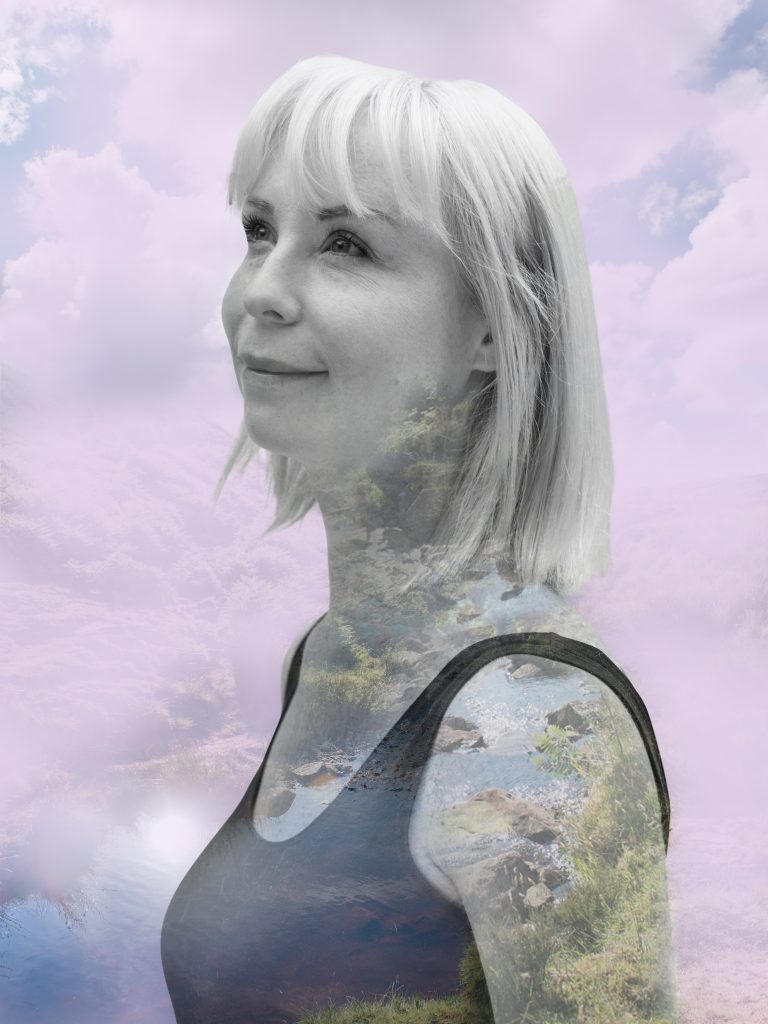 Carly had struggled initially with lockdown and as a single mum, had to home school and entertain her children.
She had visited White Coppice with the children; a lovely stream running down from the hills and on a sunny day allowed the children to play in the water and walk upstream. White Coppice formed the background of her image and the sky represents her spiritual, thoughtful side.
Hema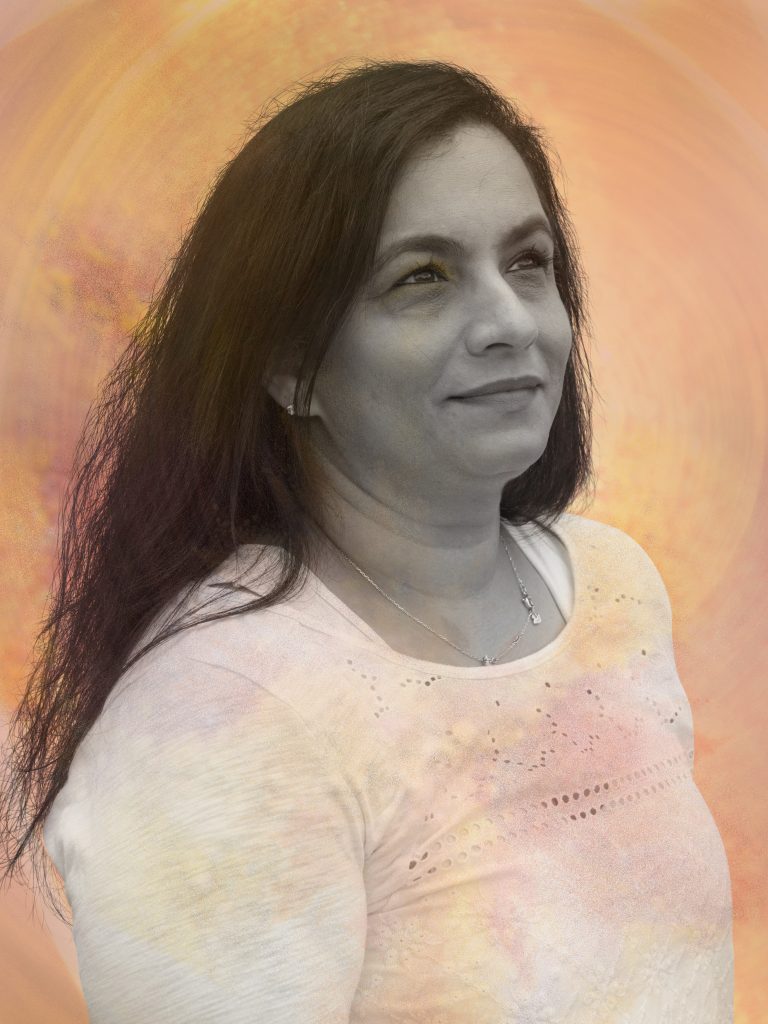 Hema works for Preston City Council and was based at home for lockdown
where she still works at the moment on her laptop.
The work load continued to be full and busy but whilst not working she enjoys cooking in her recently designed kitchen. Several images create her final images and the texture and backdrop are that of various spices that she uses to cook traditional Indian
dishes.
Chintan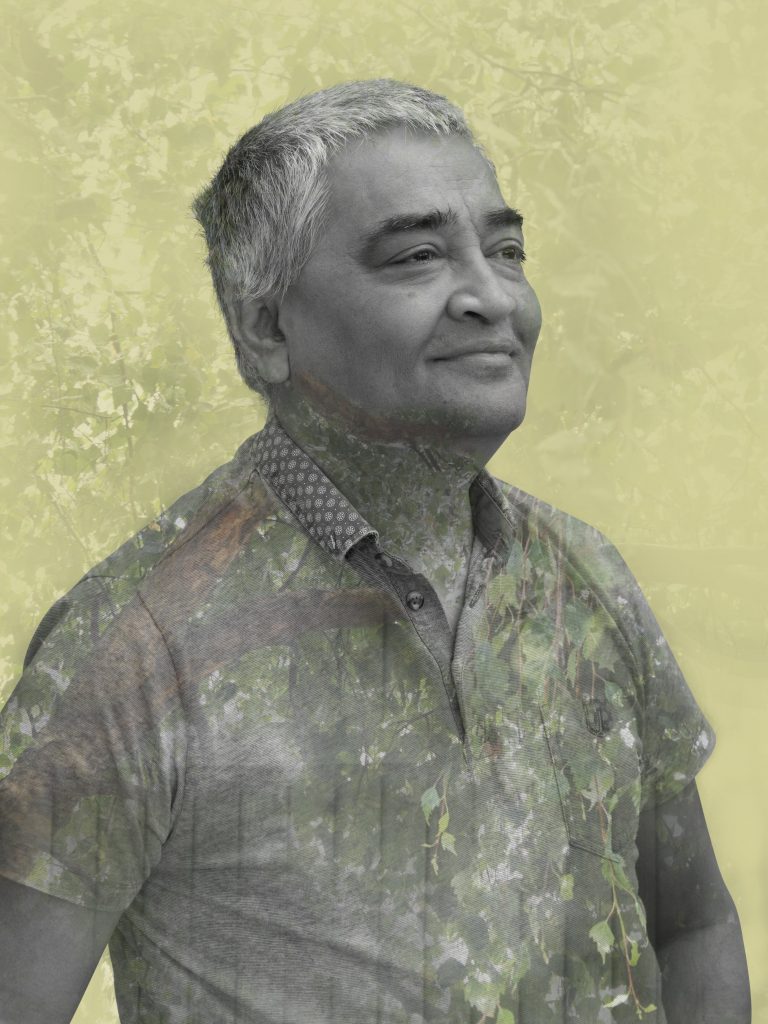 Chintan worked for the entire period during lockdown. He worked nights and when he was off work enjoyed relaxing in his garden.
The background of his shot is of the trees in his garden; he would have looked at these trees many times whilst relaxing and enjoying his wife's company. The fence panel is subtle across his shirt and his final image is made up of 4 separate images together as one.
Adrian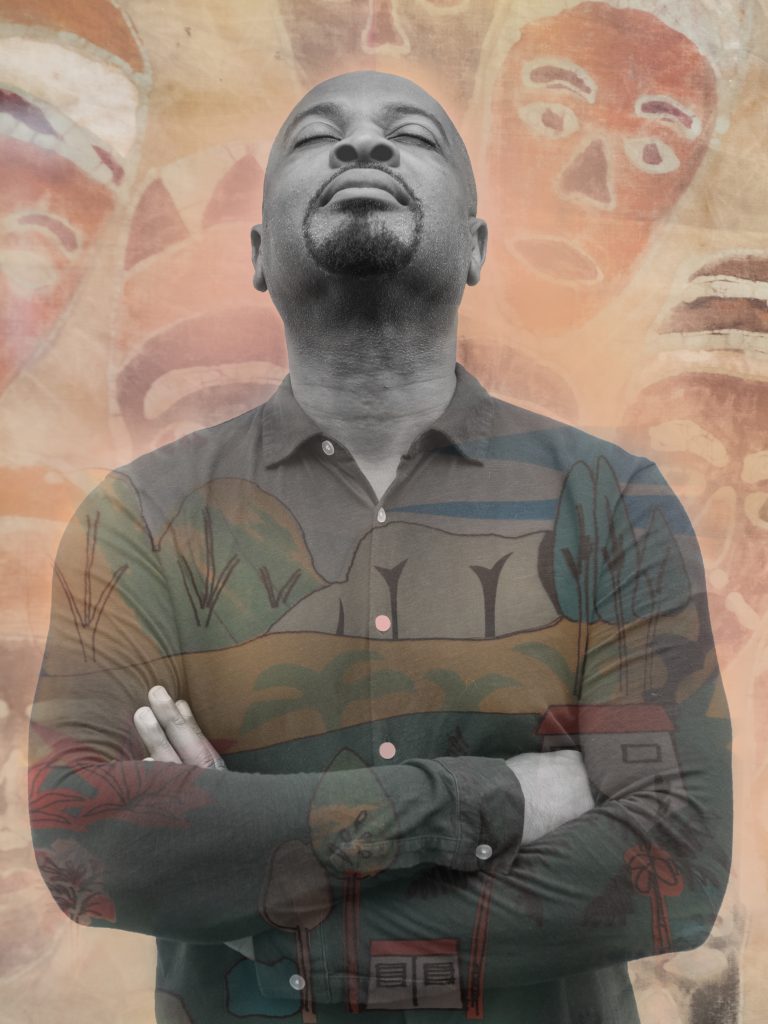 It transpired after spending time with Adrian that he had thought mostly about his sister who sadly passed away recently. Prior to her passing she had set up an art gallery in the Caribbean where she was an artist/ painter.
In this photo her artwork is featured on Adrian's body and as his
background image. Adrian very rarely left his home during the pandemic
but thought about his sister a lot.
For more information on the artist Luke Richards you can check out his Q&A here.
The Living City project is produced by They Eat Culture, & supported by the Community Lottery Fund & Arts Council England.