Here at The Living City, this month and throughout April, we are focusing on finding ways to improve our wellbeing whilst being creative and learning new skills.
Here are 5 ways to destress in a creative way along with the proven benefits of doing so. You can also sign up to do these things for free through our workshops.
Mindful Doodling
As children many of us would doodle, spend hours drawing and generally be interested in art. Somewhere along the way we loose this desire – perhaps it was a school scolding for a doodled margin or maybe we just haven't felt we have the time.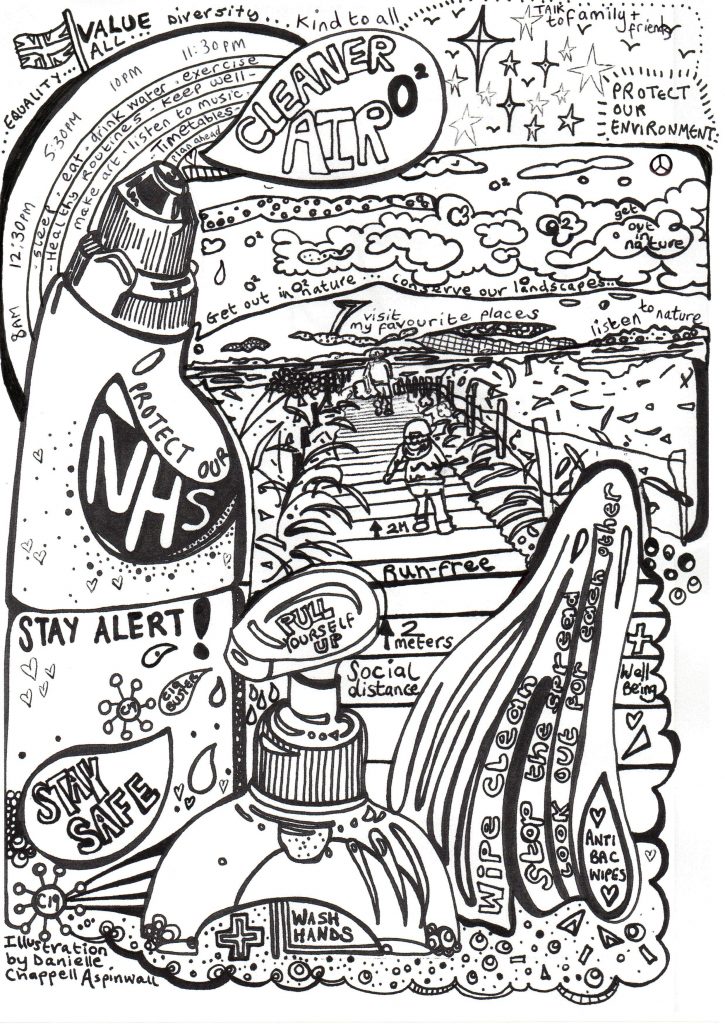 Let's bring back doodling because "It's a way of creating time and space that is wordless and restful," .
Proven benefits of doodling include feeling less stressed, mood regulation and even improved memory recall. It's the perfect activity for now because we are all facing stressful situations and a change in mood due to the pandemic.
If this is something you'd like to try but don't know where to start we are offering free workshops with artist Danielle Aspinwall in mindful doodling. We have a session open to all as well as a session for carers. You don't need any experience just a pen and some paper – could be an old envelope and a biro.
What are you waiting for? Sign up here: Positive doodles open for all/ Positive doodles for carers workshop
Photography
Photography is a great way to step back and think about the beauty of our surroundings. It can also be a way to document our experience and in doing so process the world around us.
When we view something through a lens we pay attention to it and consider the subject in a different way. It can also give us motivation to step out into nature and a purpose to our small windows of outdoor time in the pandemic.
For The Living City project we have a series of video workshops exploring mindfulness and photography which will be released later this month. You can also sign up for our live workshop on zoom here.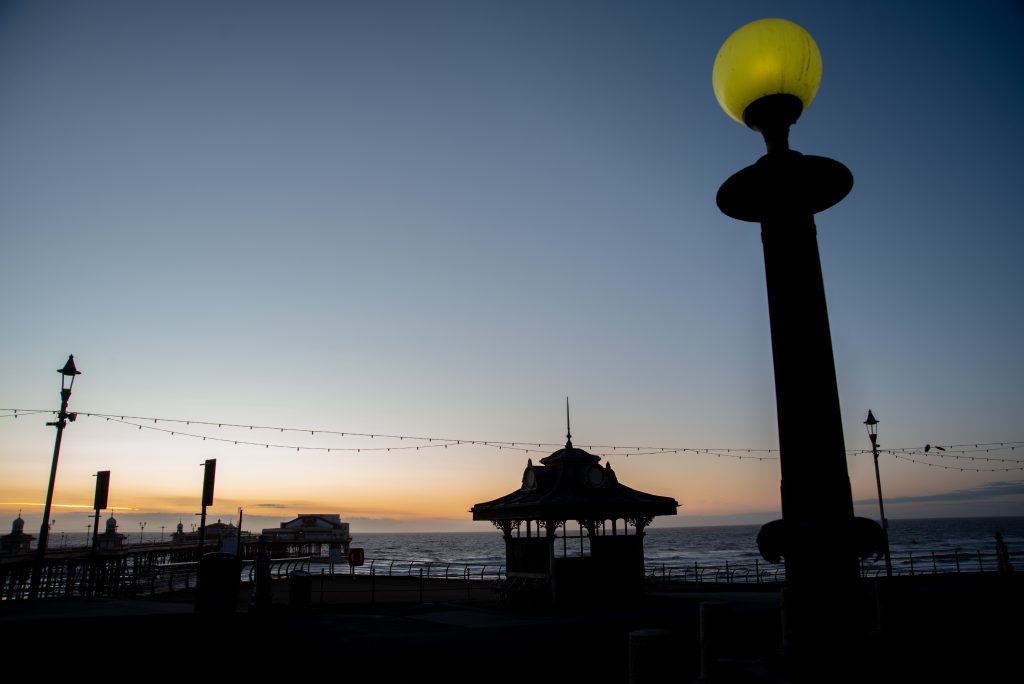 Writing and Journaling
Writing can be a great way of destressing. Sometimes just writing down our thoughts can help process them and introduce us to new perspectives.
RTOR.org say that "Writing is a medicine for your mind. Whenever you feel mentally and emotionally exhausted, writing down the things that bother you will help you structure your thoughts and bring peace to your mind."
Writing can feel daunting but it doesn't have to be. We have award winning writer Louise Fazackerley hosting Wild Writing workshops. In the session she will guide writers of all levels (including absolute beginners) to write about the wild things around them such as nature and the wild things that have happened in our lives. You can sign up to Louise's workshops here. She is also hosting special sessions for those with anxiety and carers which you can find here.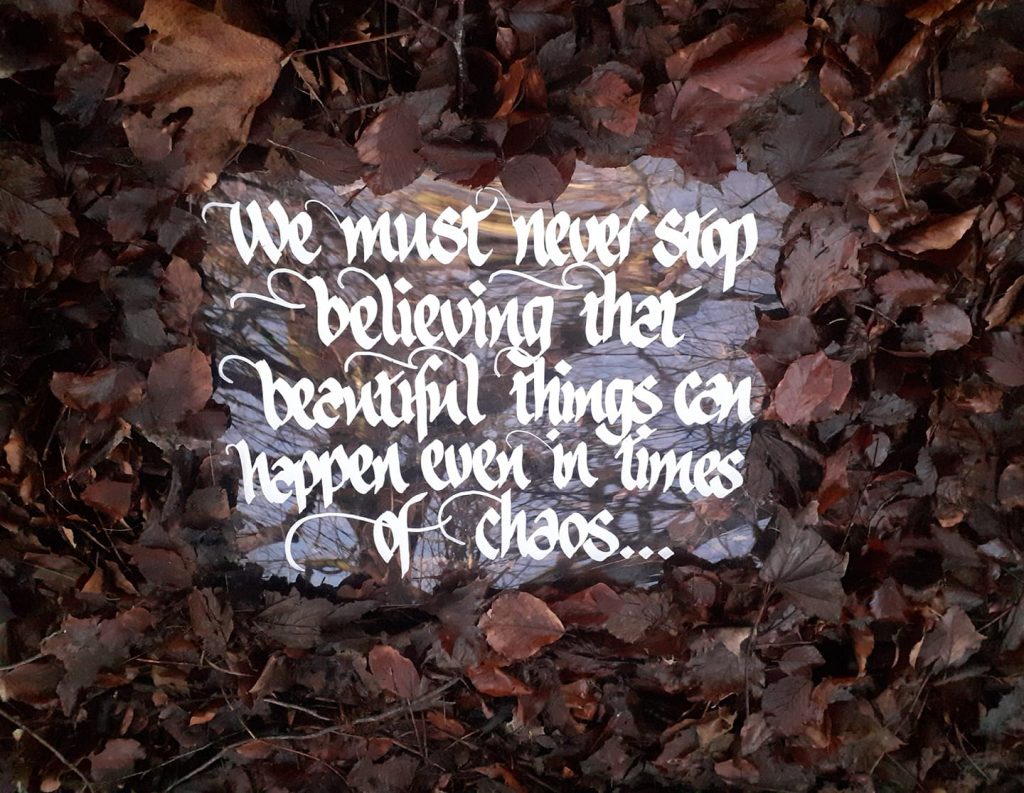 We also have Lisa Wigham giving a workshop on mindful gratitude journaling, in the session she will explore what it is, how to go about it and some ideas of personalising a journal to inspire creativity and nurture a wellness routine of creative journaling. Journaling can be a great way to process things that overwhelm us and face our stressful environments and find ways to make time for our mental wellbeing each day. You can sign up for Lisa's workshop here.
Creating art with what is around us
Creating something from nothing is a great way to destress. Art therapy is becoming an increasingly popular tool to improve our mental health. By creating something with objects and materials at home or in our local greenspace we can reconsider how we think about objects in these spaces and bring meaning to things around us.
We are offering two free collage workshops with artist Brendan Bunting. The first workshop is about using textures to create rubbings and the second utilises newspapers to create collages. Both workshops are free to PR postcode residents and can be found here.
So why not get creative and support your own wellbeing at the same time?